Here is another portable grill that lets you grill hotdogs, burgers, and everything in between in your yard or when camping. The O-Grill measures only 20L X 4.5W X 29H inches but has 225 sq. inches of space, so you can grill up to 5 hamburger patties and 3 hot dogs at the same time.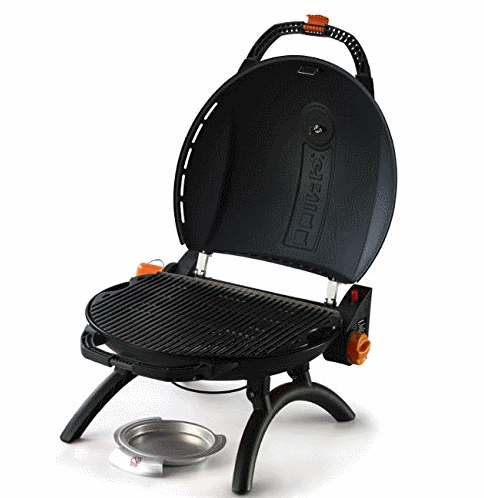 This grill is powered by propane gas. It uses standard 1 oz. cylinders. It has a cast iron surface.
*Disclaimer: Our articles may contain aff links. As an Amazon Associate we earn from qualifying purchases. Please read our disclaimer on how we fund this site.