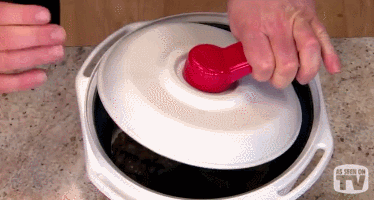 Meet the Micro Chef Grill: a versatile tool that lets you cook a full meal in minutes. You can prepare eggs, stacks, and everything in between in this. The Micro Chef Grill has a ceramic-coated, non-stick surface and dual heating elements. The grill reaches temperatures over 500-degree and lets you grill, sear, saute, roast, steam & bake meals.
🍚 You may also want to check out:
*Disclaimer: Our articles may contain aff links. As an Amazon Associate we earn from qualifying purchases. Please read our disclaimer on how we fund this site.