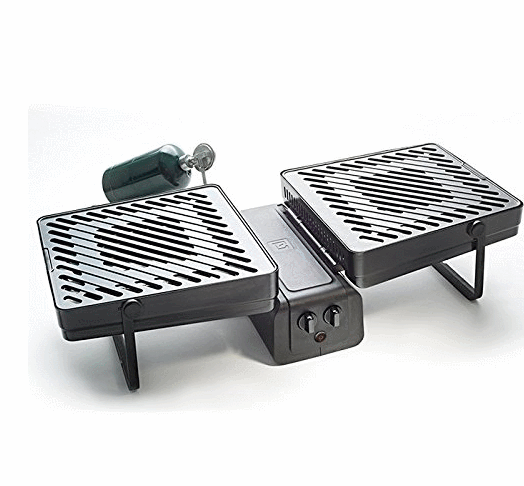 In the past few months, we have covered plenty of powerful grills that let you cook your meat indoors or outside. Not all of them are as portable as the Elevate Grill though. This is a slim, easy-to-store grill with dual cooking surfaces and burner controls to provide up to 14000 BTU. It provides you with 286 sq. inch grilling surface.
You can carry this grill around with a single handle. Its built-in propane storage makes it easy to transport the Elevate Grill anywhere. It has dishwasher safe, removable grease trays as well. What do you think? Are you impressed?
*Disclaimer: Our articles may contain aff links. As an Amazon Associate we earn from qualifying purchases. Please read our disclaimer on how we fund this site.