Plenty of people love trying new Persian foods. You don't necessarily need expensive tools to get started. If you are looking for cookware and tools to complete your Persian kitchen, you should give these a look: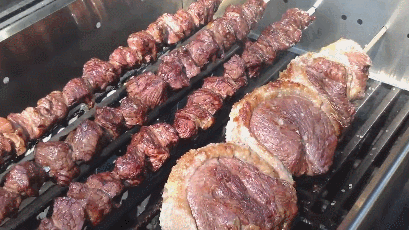 🍚 You may also want to check out:
Spinarri EX Motorized Skewer: this motorized tool rotates your kebabs, so you don't have to.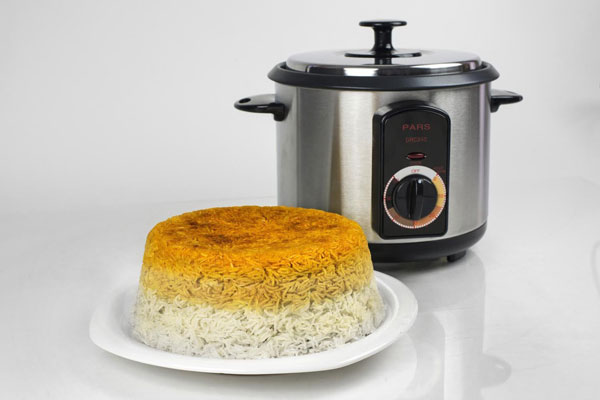 PARS Automatic Persian Rice Cooker: perfect for those of you who want to make rice dishes with tahdig. It features a removable Teflon non-stick pot, measuring line for adding water, and a removable cord.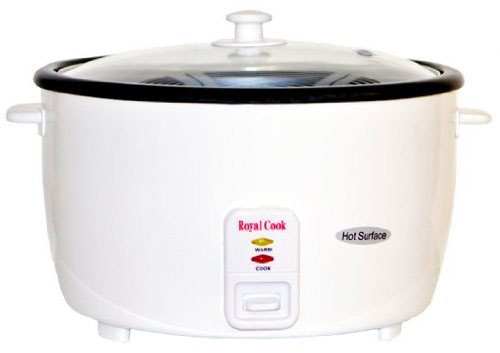 Royal Cook Persian Rice Cooker: available in 5 to 25-cup capacity. It has crispy/browning rice function.
Persian Kobideh Maker: most Persians love kobideh and other kebabs. Thanks to this tool, you can prepare your seekh kebabs faster.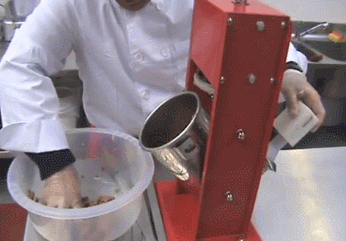 Kebab Koobideh / Kofteh Maker: another machine that lets you prepare kebabs faster. Simply add your ingredients, insert your skewer, and the rest is easy.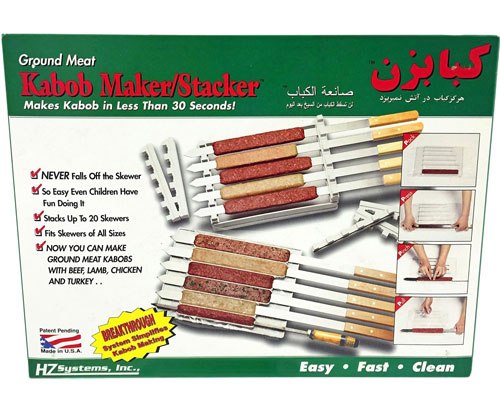 Kabob Maker and Stacker: allows you to stack up to 20 skewers of all sizes, saving you time in the process.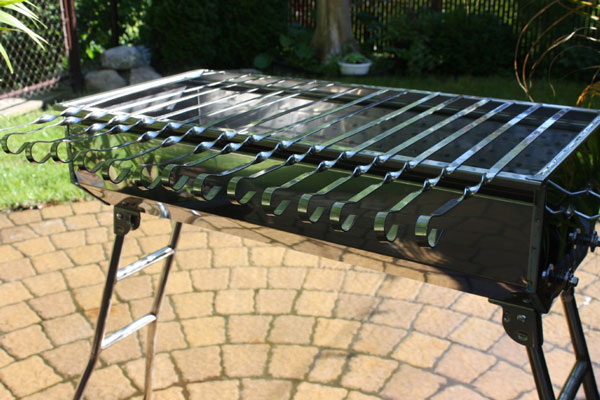 Portable Charcoal Kebab Grill: made of stainless steel, this grill can handle up to 20 skewers. It comes adjustable vents on both sides of the grill.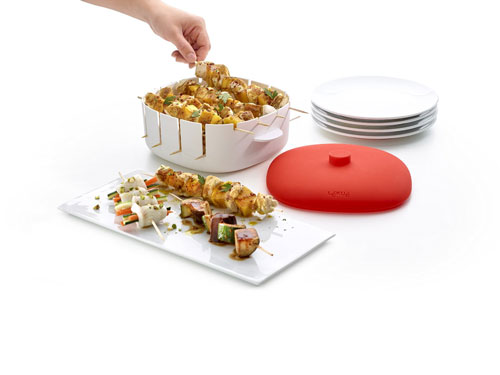 Lekue Kabob Cooker: lets you steam cook your kebabs. You can use wooden skewers to hold your meat.
Gold Plated Antique Samovar: consists of 22 pieces for tea and coffee, including spoons, cups, creamer, pitcher, and creamer.
BEEM Odessa III Samovar: comes with a 3L water container and 1L tea pot. It has a stainless steel construction and auto shut off safety.
RAYA Electric Glass Samovar: a modern samovar with a glass body and 1 liter teapot. It has a stay warm function to keep the water at 80 degrees.
Persian Bread Maker: a non-stick toaster for pita and other types of breads. It comes with a high temperature burner and non-stick coating.
Manual Wear Meat Kebab Machine: another tough little machine for putting meat on skewers.
Persian Isfahan Tea Caddy: an Isfahan solid silver canister for tea lovers.
Silver Persian Tea Set: a beautiful antique tea set with a kettle, sugar bowl, and waste bowl.
Have you found cooler gift ideas for Persian kitchens? Please share them hre.
*Disclaimer: Our articles may contain aff links. As an Amazon Associate we earn from qualifying purchases. Please read our disclaimer on how we fund this site.