🍚 You may also want to check out:
Meet the LizzQ Premium Pellet Smoker Tube: a handy tool you can use on any grill or smoker to give your food that special flavor. You can use it to expose your meat or fish to smell of smoldering wood. The pellet smoker can produce smoke for up to 5 hours. It can be used on ribs, hot dogs, sausages, chicken, bacon, and everything in between.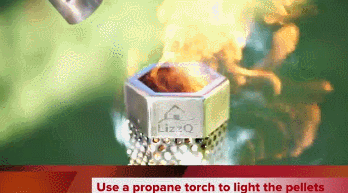 You can use this with a variety of wood pellets.
*Disclaimer: Our articles may contain aff links. As an Amazon Associate we earn from qualifying purchases. Please read our disclaimer on how we fund this site.