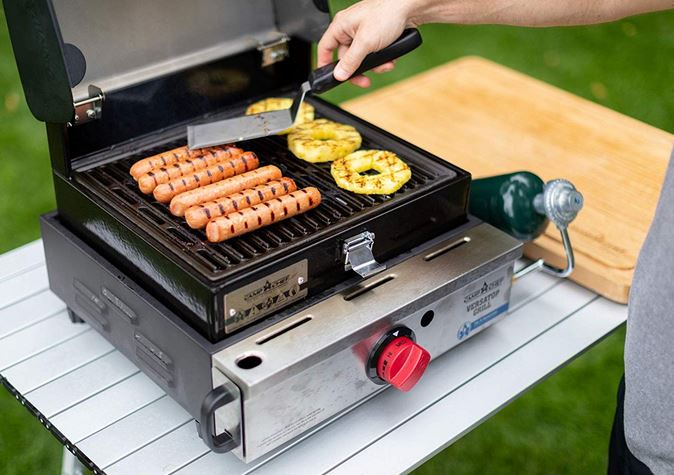 Here is another grill that you can take outdoors to cook meals for yourself and friends. The Camp Chef Versatop Portable Grill & Griddle comes with a 15000 BTU burner. It comes with adjustable leg levers and heat control knob. It is powered by a 1-lb propane canisters.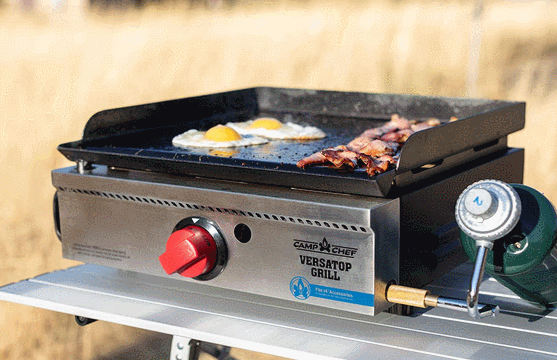 This portable grill is available for under $130 at this time.
*Our articles may contain aff links. As an Amazon Associate we earn from qualifying purchases. Please read our disclaimer on how we fund this site.