Meet the Barrel Smoker: an electric smoker that lets you prepare delicious smoked treats safely and with no open flames. It can prepare food for up to 4 people at the same time. To get started, simply place your food on the grate, close the barrel, and turn the unit on. Its 1100W powered heating elements get the chips smoking fast.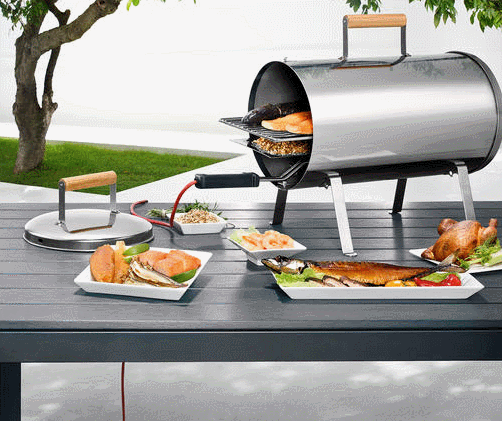 You can use this to smoke trout, salmon, ribs, and everything in between. The Barrel Smoker comes with two trays and a 41 x 23cm grate.
*some of our articles have aff links. Please read our disclaimer on how we fund Exxponent.